We're Committed to Improving Clean-up At the Festival Each Year
The National Cherry Festival has an entire squad of volunteers and volunteer teams that work specifically to maintain cleanliness during and after the festival through recycling, waste management and composting. These volunteers (thank goodness for them) even roll their sleeves up and sort garbage from compost and recycling so we can responsibly dispose of waste to the best of our abilities.
REDUCE, REUSE, RECYCLE!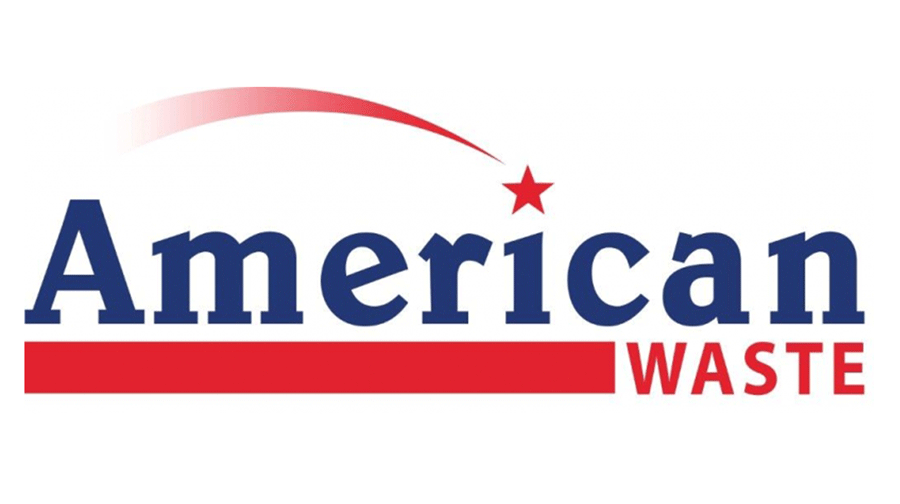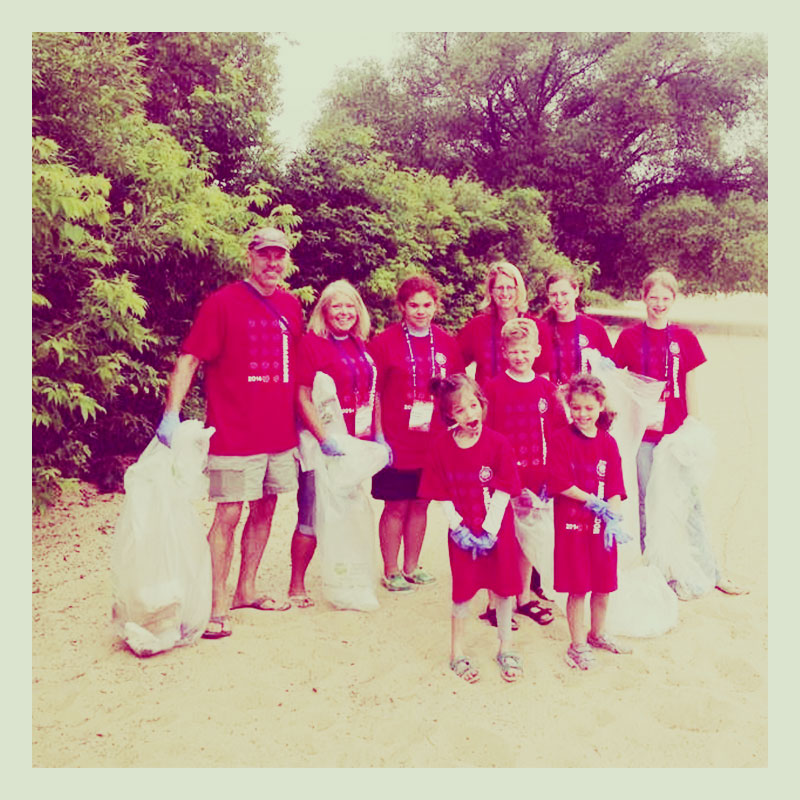 Green Team Sponsor: American Waste
We couldn't keep our festival nearly as eco-conscious and clean without our wonderful sponsor American Waste. Learn more about American Waste and the services they offer our community here.
DTE Energy Foundation: Driving the Green Initiative at the National Cherry Festival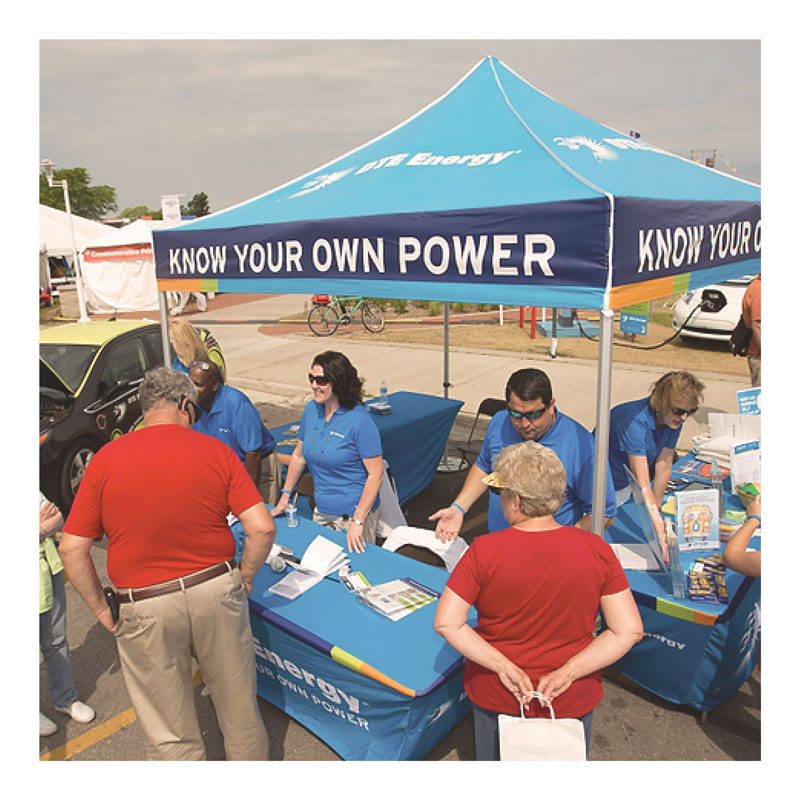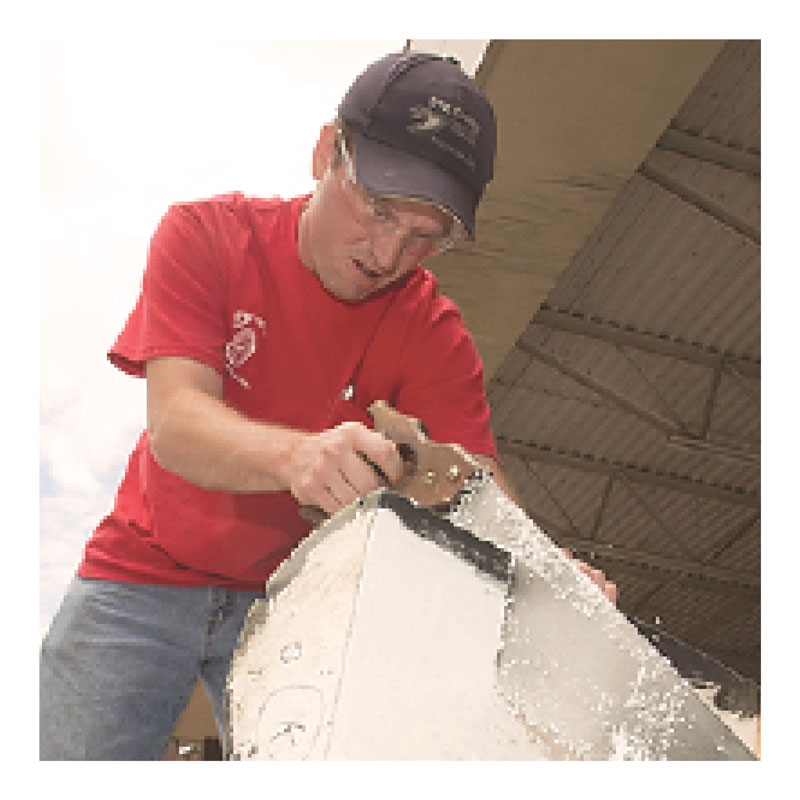 The DTE Energy Foundation is the philanthropic arm of DTE Energy (NYSE: DTE),  continuing the legacy of community support and involvement of its electric and natural gas utilities. Learn more at their website.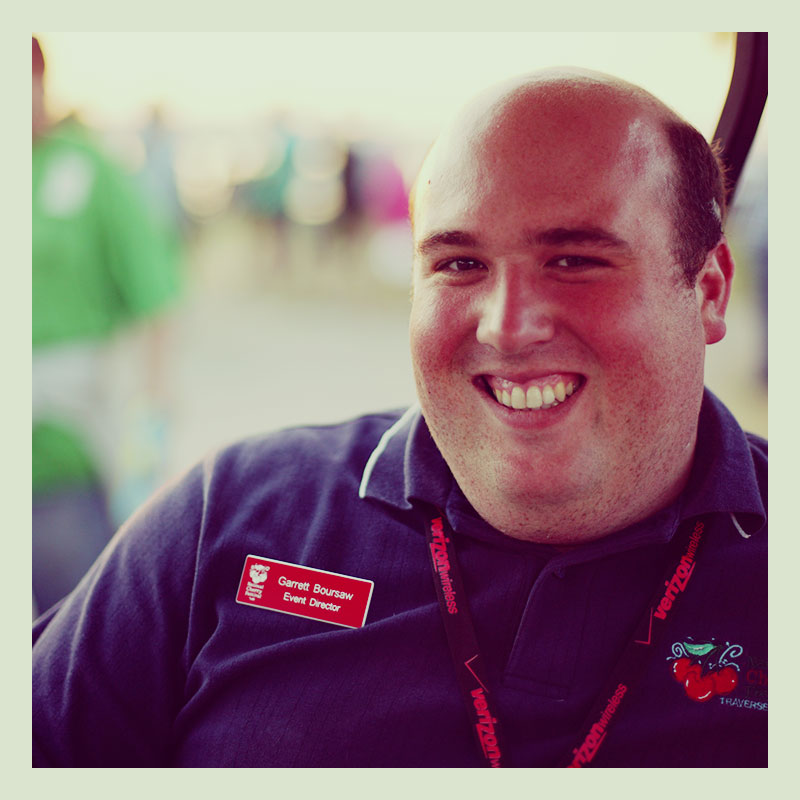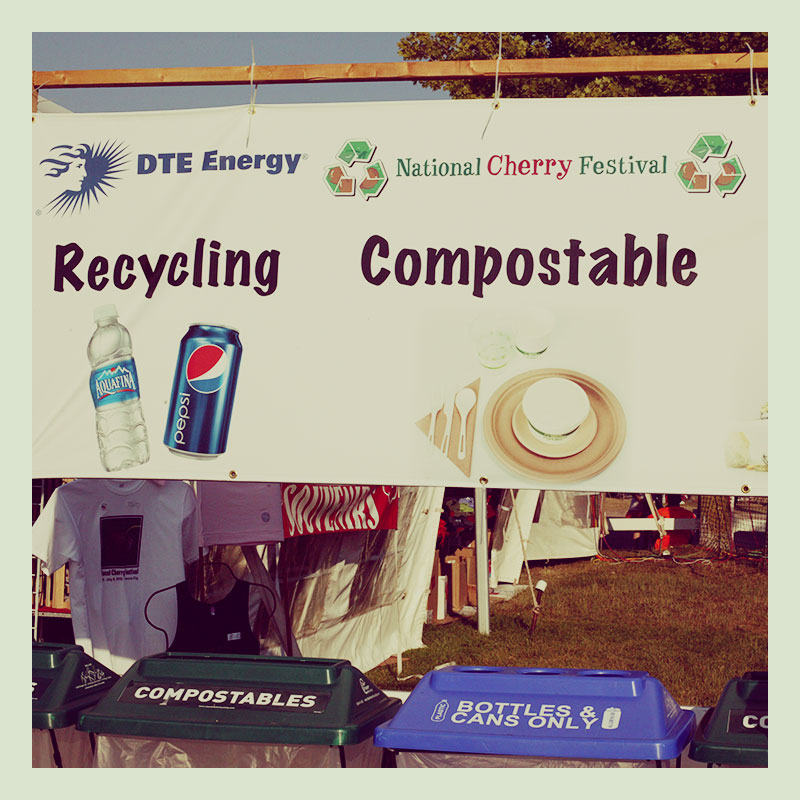 DTE Energy's environmental initiatives are helping to make the National Cherry Festival greener. The DTE Energy Foundation partners with the National Cherry Festival and American Waste to bring a comprehensive Recycling Program to the Festival. Our National Cherry Festival program is part of a new statewide DTE Energy Foundation greening initiative that supports recycling activities at the Detroit Jazz Fest, the GrandJazz Fest in Grand Rapids and the Lakeshore Arts Festival in Muskegon.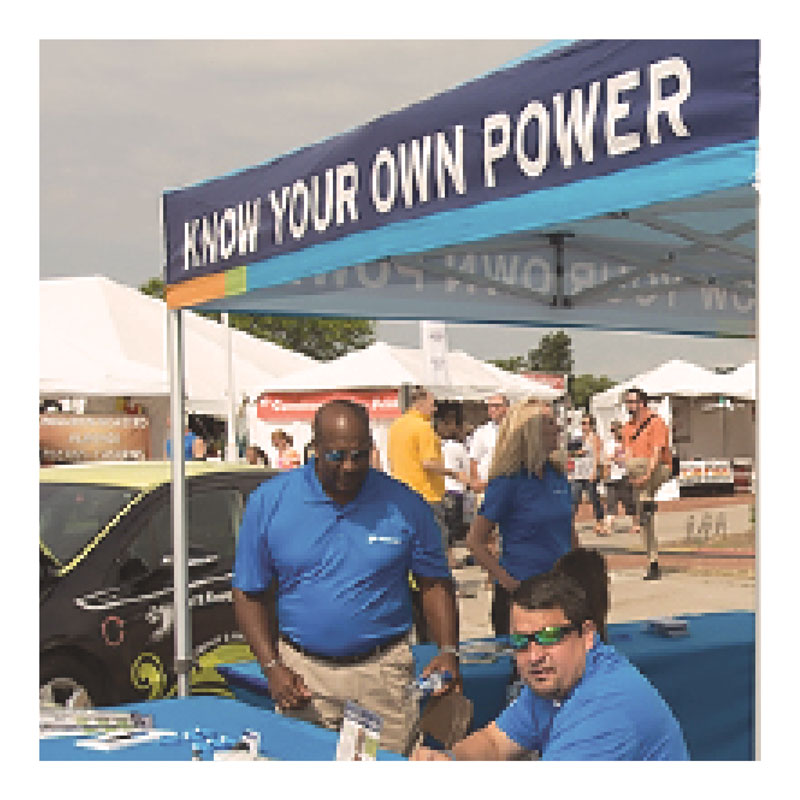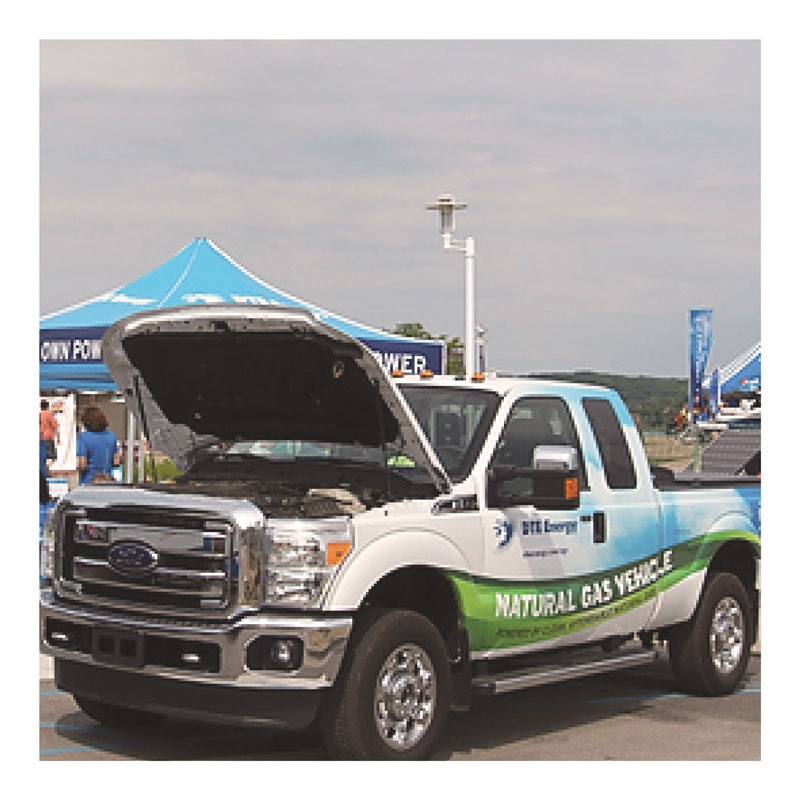 Bay Area Recycling for Charities: Another Partner!
A huge thank you to Bay Area Recycling for Charities for helping us keep the festival clean. Learn more about their "green" practices here.