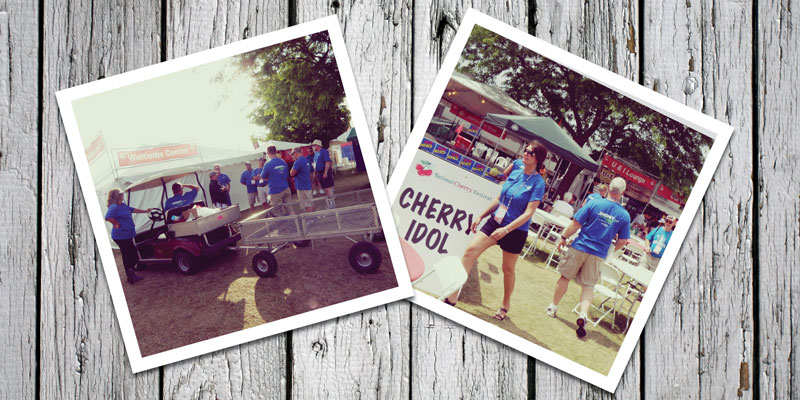 The Perks:
Receive great marketing exposure by promoting your organization by wearing your logo gear (t-shirts, hats, buttons, etc.) while volunteering!
Volunteering gives you an opportunity to connect with community members and take part in a nationally-recognized Festival in a highly visible setting.
Your group will also be listed in the Official National Cherry Festival Program and other Festival-related media.
Volunteer Teams
A Volunteer Team is any group of four or more individuals from local companies, civic/service groups, churches, and clubs (just to name a few) that wish to volunteer together. It's a fun way to build relationships within your organization and the community.
Interested?  Please complete the form below to receive additional information.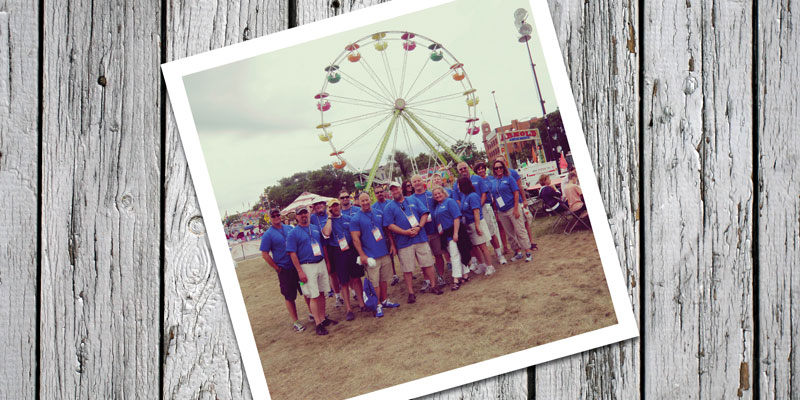 Consumers Energy Team
Pictured above is our Consumers Energy Volunteer Team. Each year they volunteer on Friday for the "Green Team" last year they brought over 25 volunteers to help!